Regular price
Sale price
$37.00
Unit price
per
New Colour Drop: Azure
Sold out
Urban Cross Bottle©  is a reshaped, patented and fair traded version of the conventional hot-water bottle. Ergonomically shaped, fitted with massage riffles and thanks to the integrated half-moon opening, in combination with our belt, wearable in multiple ways: around your neck and shoulders, around your upper or lower back or around your middle. Use UCB as you prefer, solo or in combination with our belt as a wearable.

Materials

Hot-water Bottle: Natural Rubber (Fair Rubber certified)


Knit Belt: Made from recycled cotton and rPET bottles in Germany.


Composition Navi: 55% Recycled Polyester, 42% Recover™ recycled Cotton, 3% Other Fibers

Composition Ecru & Anthracite: 55% Polyester, 25% Wool, 17% Polyamide, 3% Other
Comes UCB with a sleeve?

The touch of the bottle his very soft. That's why we decided to drop the bottle without an extra sleeve first.
Instead, we recommend to wear the bottle over your clothes, your blanket
or another adequate cover; not to fill the bottle with boiling water –
this recommendation is btw. valid for all hot-water bottles, not just
UCB. Doctors recommend 40-50 degrees as the ideal water temperature for
usage.
Product Dimensions

Hot-Water Bottle: 38,3 cm (H) x 11,7cm (W), Weight: 0,25kg

Belt:

Size 1 (S/M) 110cm

Size 2 (M/L) 125cm
Bottle Patina

Since the bottle is manufactured out of natural rubber, without any 
additional, chemical protective layer, it is possible that your bottle 
gets a patina after some time of usage. If this bothers you, you can 
water the outside of the bottle with hot water, with the goal to visibly
reduce these marks again. Note: Hot water can cause burns. Please 
execute this procedure with caution and avoid direct hot water contact 
to the skin. Please note that we decline any liability to it.
Safety & Care

Please read and follow the safety instructions before using, which can be found here
The safety of the product and your protection is very important us. That's why the bottle is designed according to the criteria of British Safety standard first.
E.g., the bottle opening is designed to reach a sufficient water volume to ease a safe filling process. Never use boiling water to fill the bottle. Doctors recommend a water temperature around 40 degrees for adults to enjoy all the benefits of hot water like pain treatments.
Be careful if you have a latex allergy: Urban Cross Bottle is out of natural rubber.

To make the most of the wearing moment, we recommend to fill the bottle max 2/3, so that the bottle harmonies more with your body shape. 

Upcycling

The environmental
benefits of upcycling are mammoth, aside from minimising the volume of discarded materials and waste being sent to landfill each year, it also reduces the need for production using new or raw materials which means a reduction in air pollution, water pollution, greenhouse gas emissions and often a conservation of global resources.
Fair Rubber

Fair conditions for natural rubber

It is a matter of the heart for us: We are very proud to cooperate
from the very first beginning with the Fair Rubber Association to fulfil
the criteria of fair trade in natural rubber. That's why also with
every bottle sold a fair trade premium goes to the tappers, plantation
workers and small farmers to improve their living and working
conditions.
Product Design

Studio Moritz Putzier is a interdisciplinary design office based Cologne. The projects include furniture and lighting designs, design of user-oriented industrial products, to spatial concepts. His studio was founded in 2015 and already won several international design awards. Moritz Putzier teaches product design at the Hochschule der Bildenden Künste Saar in Saarbrücken.
Model & Photography

Model: Petra Osei Owuso

Photography: Packshots: Florian Luxenburger
View full details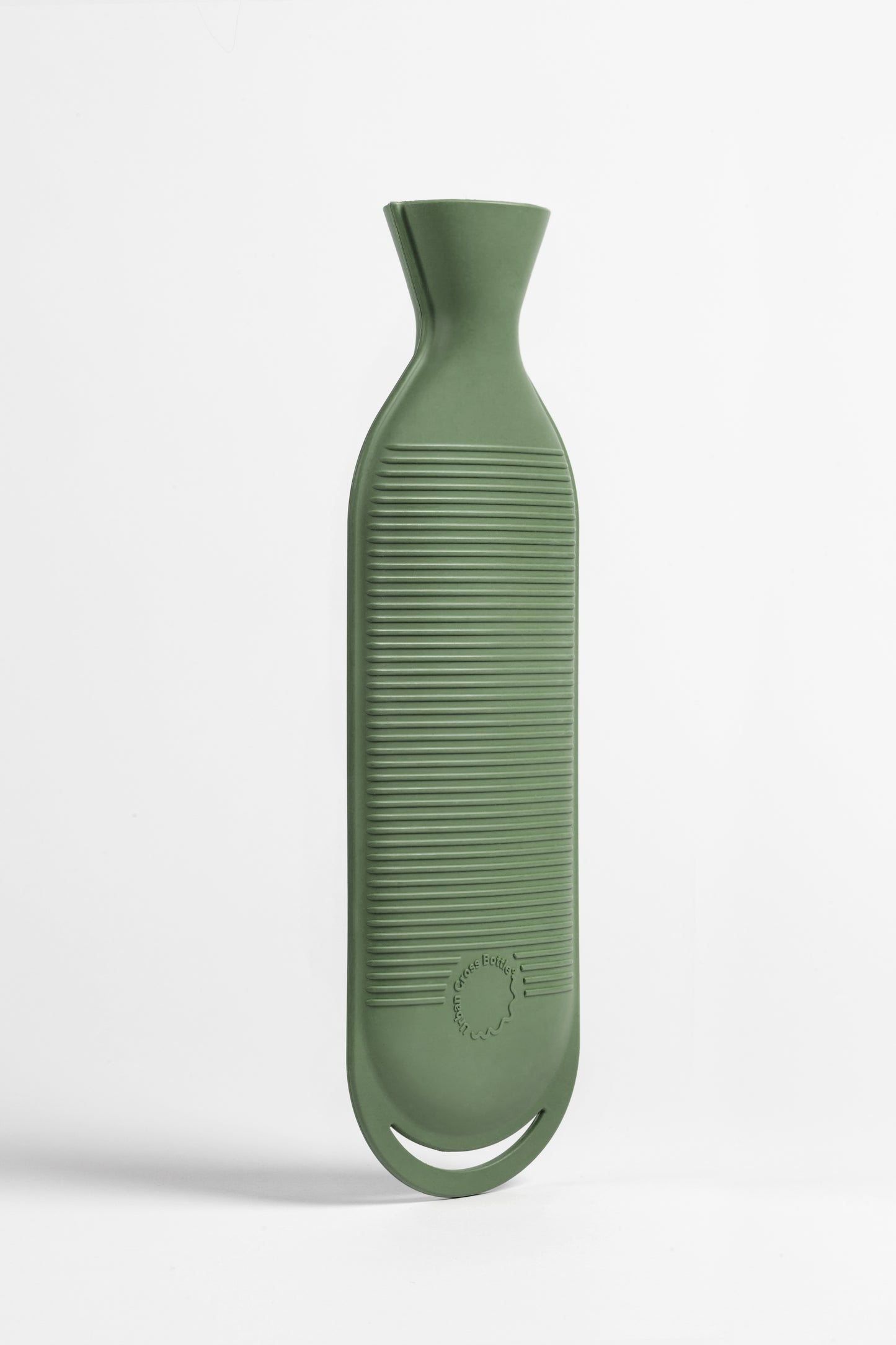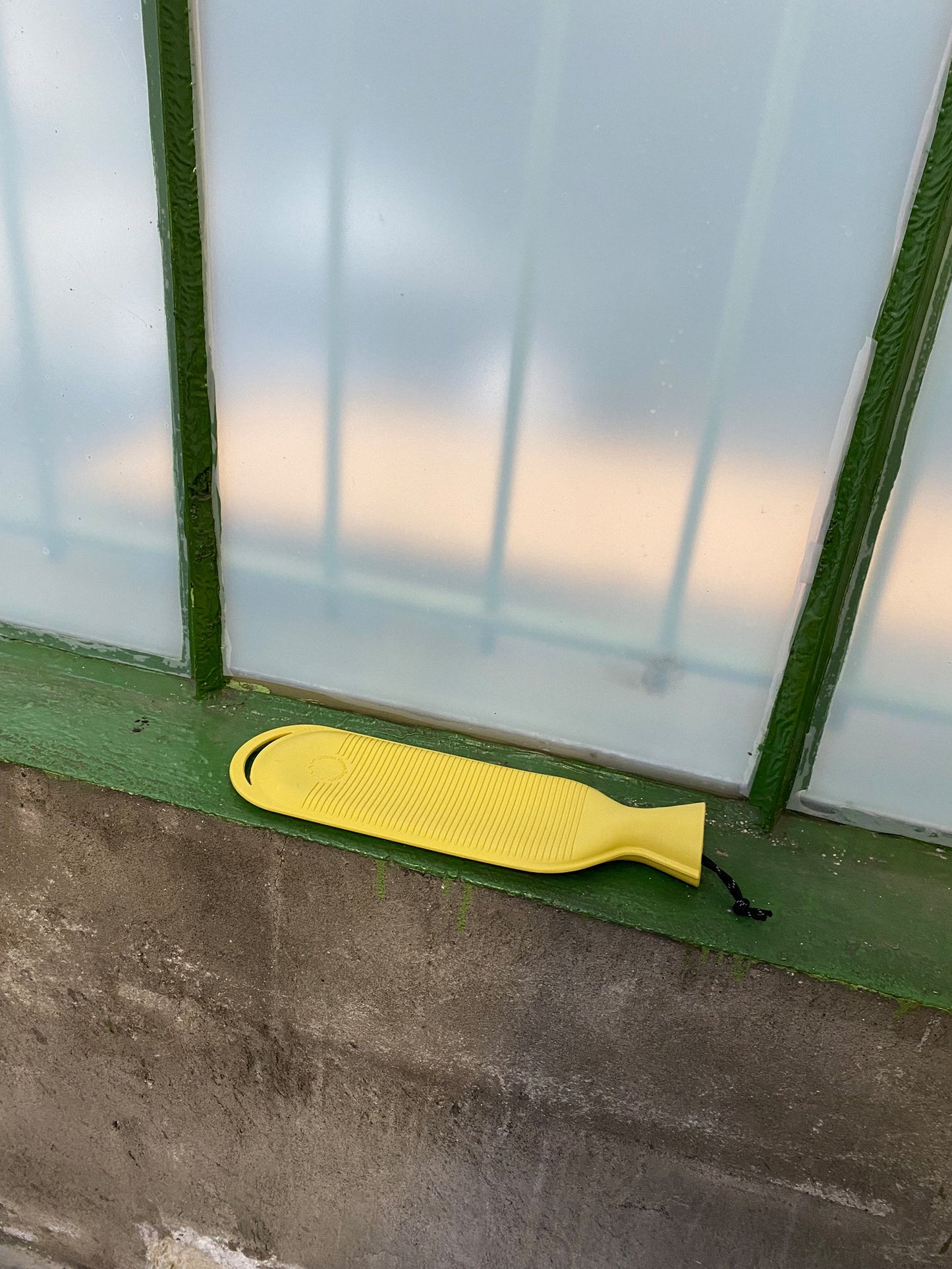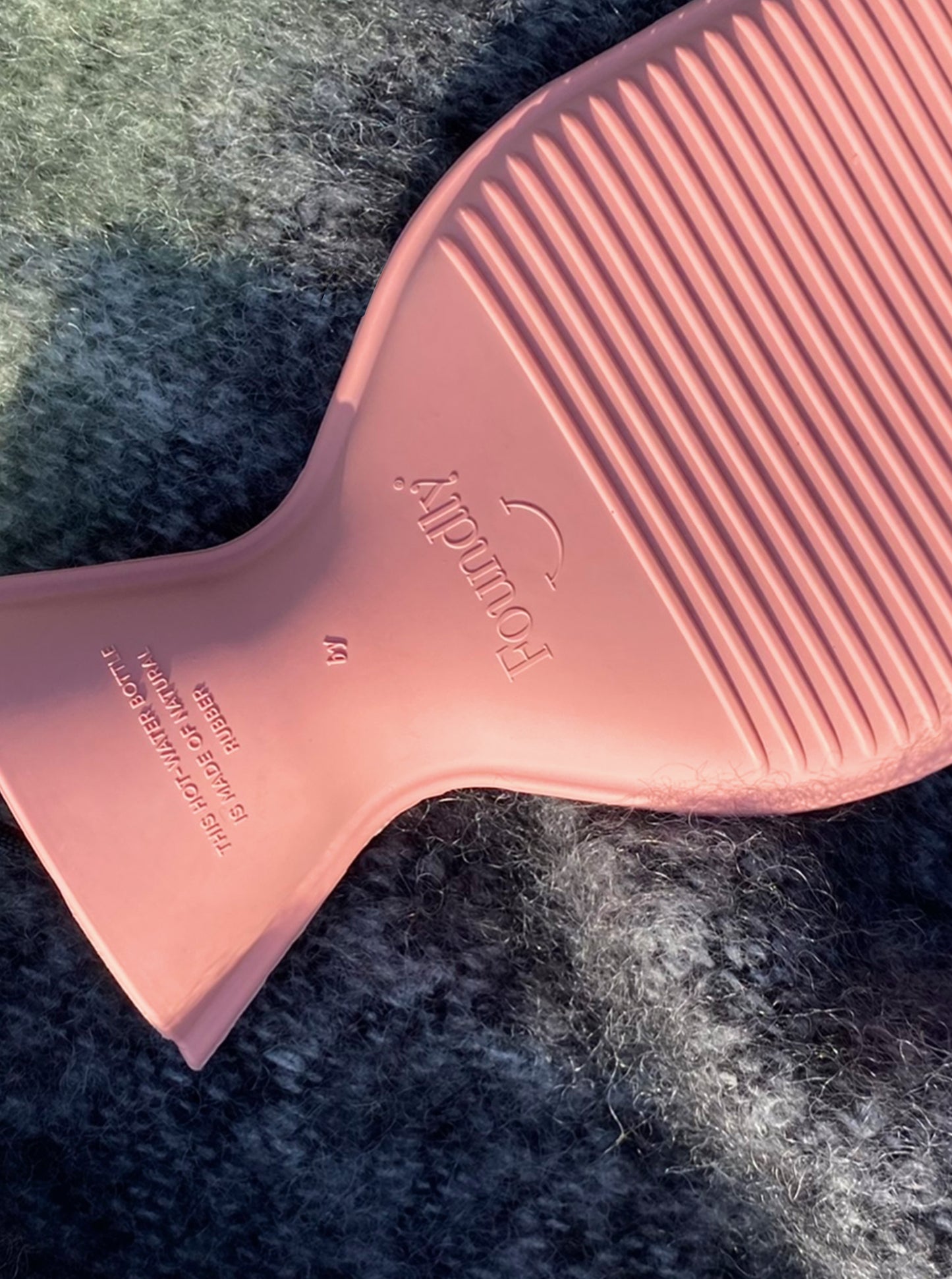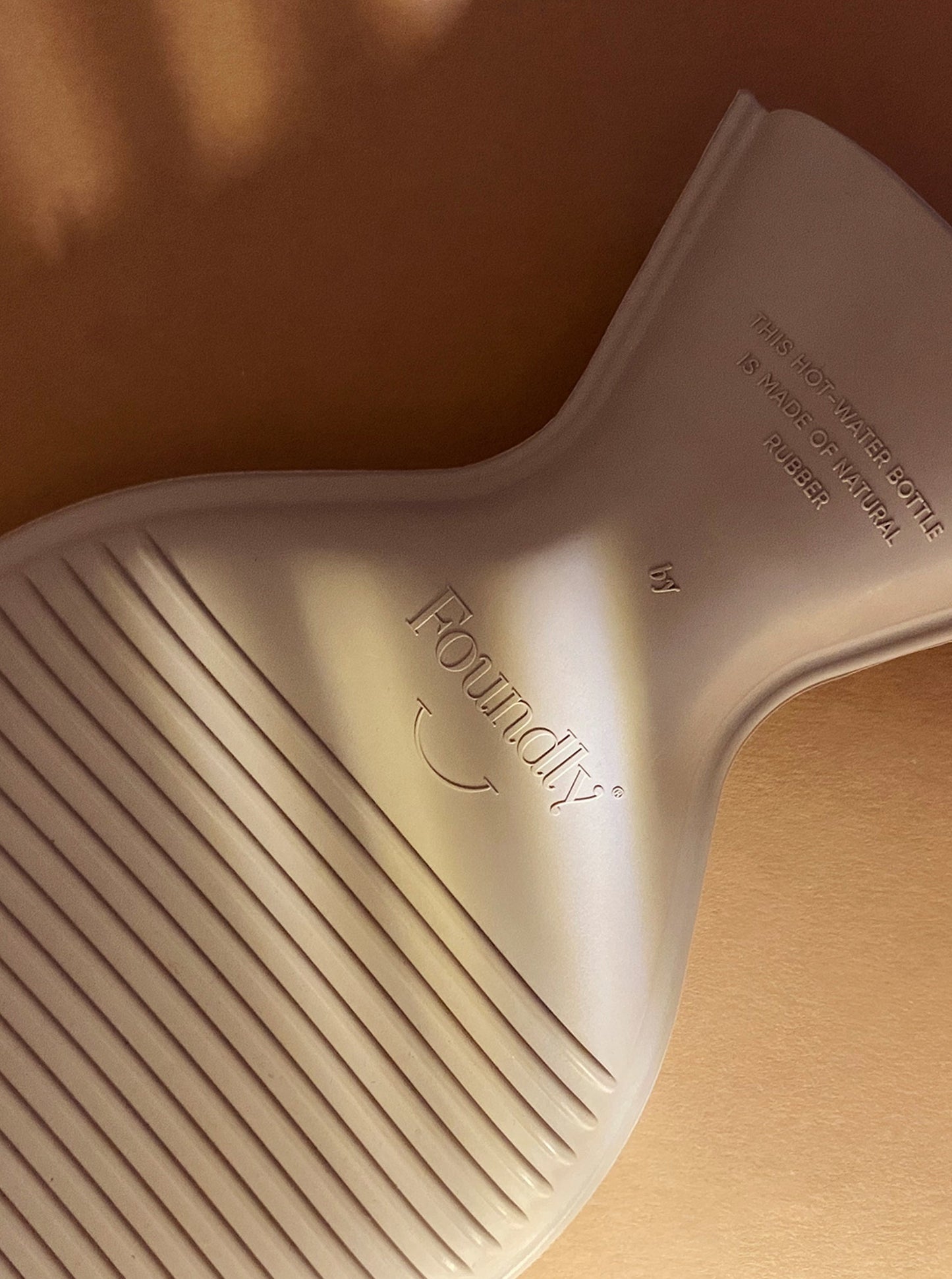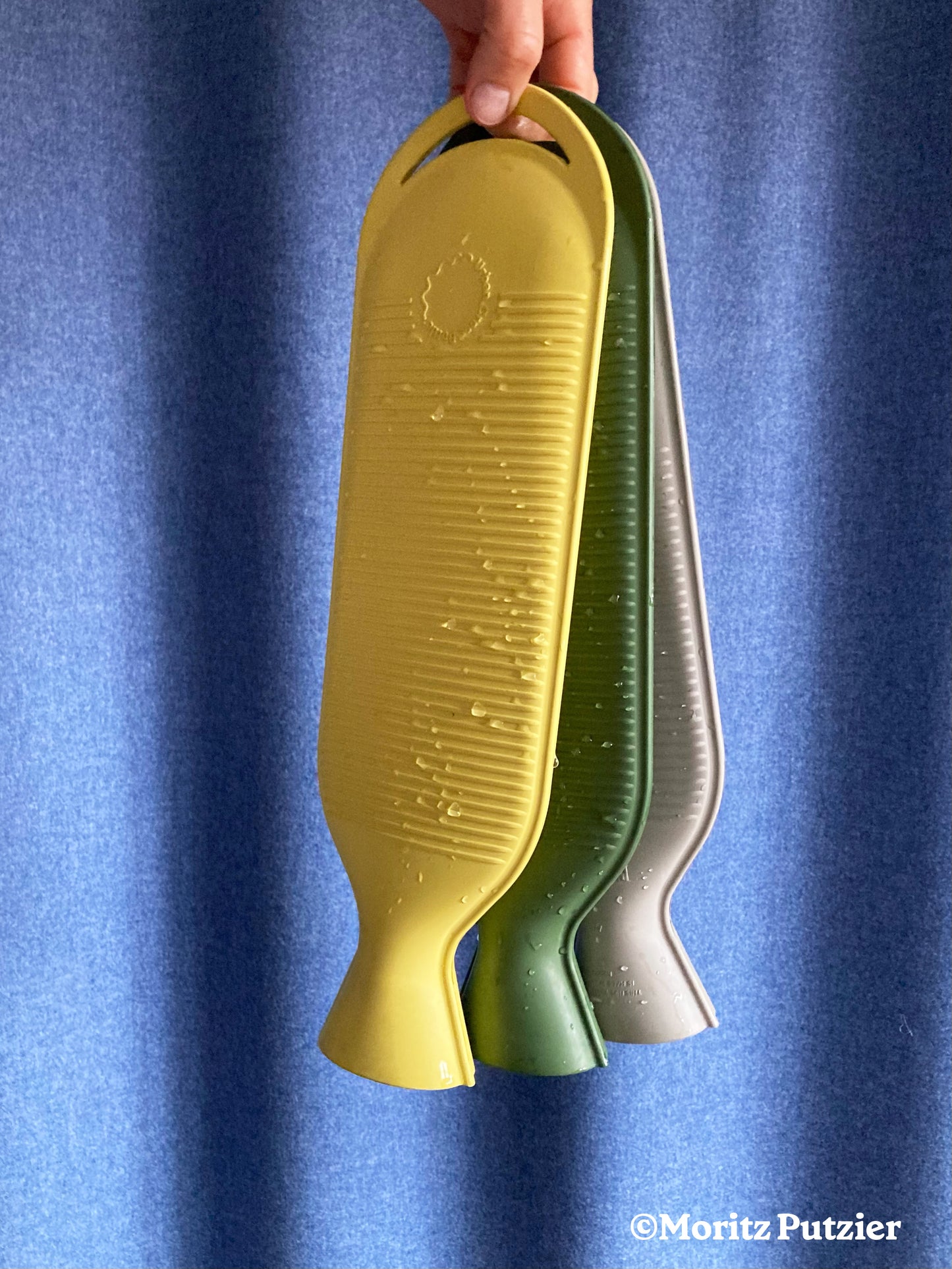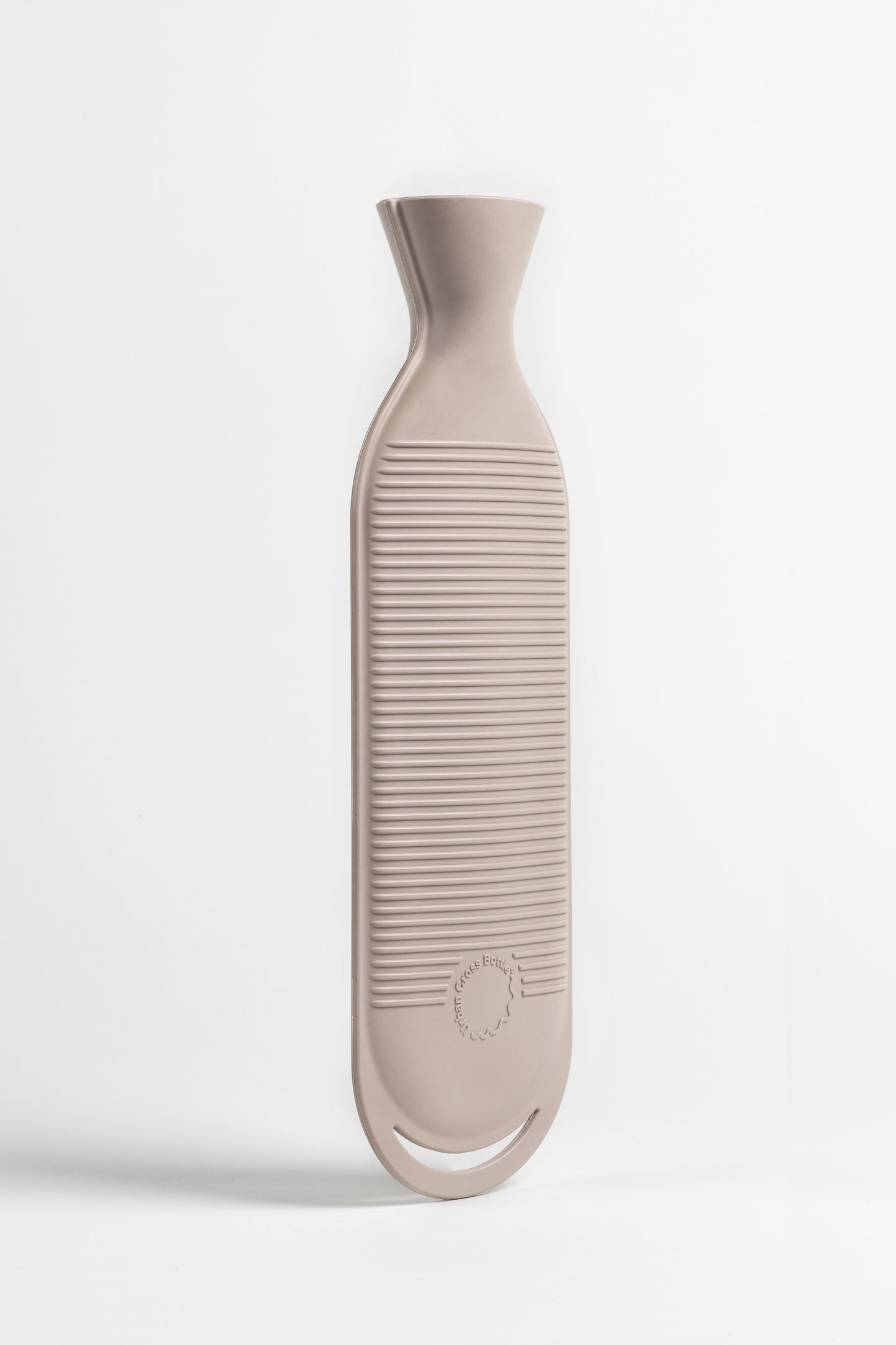 Vendor:

Regular price

From $33.00

Regular price

$37.00

Sale price

From $33.00

Unit price

per

Vendor:

Regular price

Sale price

$34.00

Unit price

per
Shipping within Germany

For shipping within mainland Germany, we charge a flat rate of 4.0 Euros per order. From a gross order value of 50 Euros on we ship free of charge (Returns at buyer's expense.)

Shipping within EU

For Euopean deliveries we charge a flat rate of 11,90 Euros per order. Please click here to see shipping timeframes & prices.

Shipping rest of world*

For Worldwide deliveries we charge a flat rate of 24,90 Euros per order. Please click here to see shipping timeframes & prices.
Free Shipping > € 50 (Germany)

Expected delivery between 2-3 days

With every bottle sold a fair trade premium goes to our partner in the growing regions

Secure Payments on our website
"
Too beautiful to hide. Finally, a hot-water bottle that suits my taste in design and fashion."

- Lilli K.
"
Too beautiful to hide. Finally, a hot-water bottle that suits my taste in design and fashion."
- Lilli
"
Fantastic! This is the most stylish and well thought-out hot-water bottle solution ever. Absolutely worth the money. People keep on asking me where they can buy it :)) Thank you all!
- Tanya
"
I have a whole collection of hot-water bottles and matching scarfs to treat my endometriosis. However, I have been looking for ethical and social responsible alternatives. Therefore, the offer to test the product came just at the right time...and UCB exceeds my expectations: Ethical, a contemporary design and it definitely fits my wardrobe!"

Jun